09-28-2019, 10:30 AM (This post was last modified: 09-28-2019, 11:13 AM by Derek Hardballs.)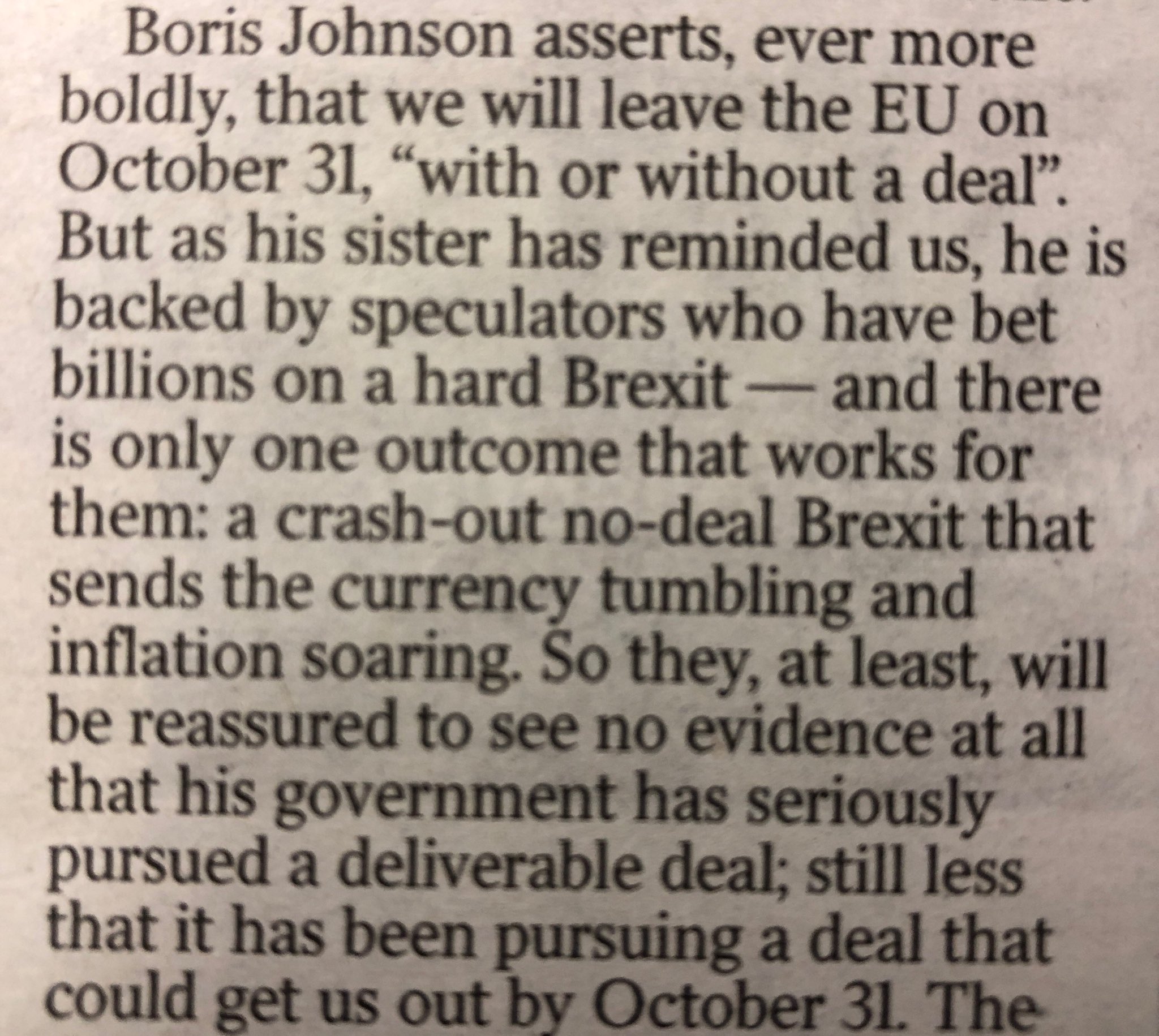 Ever get the sense you've been conned Brexiteers? Really really trying not to imply anything about your gullibility etc but it's getting harder to be polite every day.
Keep lying to yourselves that Brexit is a good thing, that it's anti-establishment and it's been done for 'the people'.
---
(09-28-2019, 10:54 AM)

strawman Wrote:

(09-28-2019, 10:30 AM)

Derek Hardballs Wrote:

Ever get the sense you've been conned Brexiteers?


Except she didn't say that he was backed by speculators at all, what she actually said was ...

Asked 

BBC

 Radio 4's World at One what could be behind the strategy, she said: 
"It

could be

(senior aide) Dominic Cummings advising the Prime Minister to be extremely aggressive and to face down opposition from all sides of the establishment in order to secure his position as the tribune of the people.
"It

could be

coming from my brother himself, he obviously thoroughly enjoys being Prime Minister.
"It also

could be

from –

who knows

– people who have invested billions in shorting the pound or shorting the country in the expectation of a no-deal Brexit.

We don't know

."



Amazing when a bit of research uncovers that a politician is bending the truth (i.e lying). You will of course jump to the conclusion which suits your agenda as would we all.
Erm this was from Phillip Hammond in the Times, there are I agree others that seem to be suggesting similar possible motivations like his own sister. Your neutrality no know bounds.
Keep lying to yourself Strawman.