'
If voting changed anything, they'd abolish it.'  Ken Livingstone.
It seems Franco has returned in Spain as the government uses force to stop the ballot taking place. The government couldn't have handled it any more badly. Prime Minister 

Rajoy is looking more like Erdgan.
What voters faced when attempting to vote.
This voter presented a clear and present danger to democracy.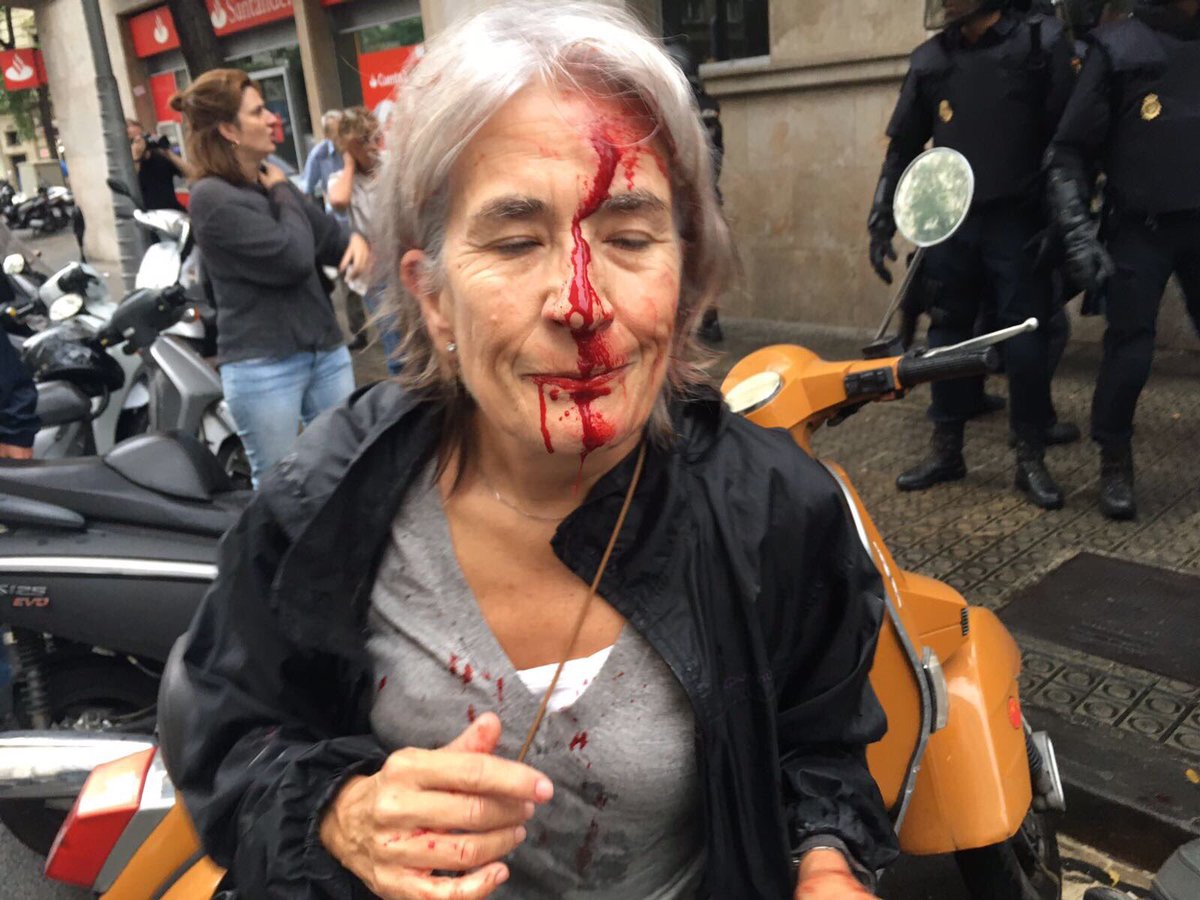 Government supporters.